GWLN's Mission
Imagine all credit unions worldwide digitized, leveraging their YP talent, empowering women toward leadership and providing financial inclusion to all.

We can create this reality by 2071.


We are honored to have CUNA Mutual Group (CMG) join us in challenging you to help advance our work that helps grow credit unions worldwide.

CMG will match every dollar you or your organization provides to the challenge up to $1,000,000 to support the Foundation's Bridge the Gap Campaign.



GWLN NEWS
What are we as women doing to best advocate for ourselves? What are we doing for ourselves? What specific actions are we taking to advance to leadership roles in the credit union space? What are these actions in the short-term, in the long-term? How are we going to implement them? Are we being intentional about our efforts to get to the next step?
Answering those questions takes reflection and bravery. To start, we suggest you find the goddess within you.
The Global Women's Leadership Network (GWLN) awarded eight scholarships to industry women, allowing them to join the Network and gain opportunities for professional development, networking and skill diversification.

Visit our Scholarship Page for more information


What makes GWLN Sister Societies so special? What impact do they have on Credit Union and Cooperative Women, their lives and their communities? Check out our 'What is a Sister Society' page, get engaged with your local Sister Society, or start one of your own!


Virtual Events
Accomplice, ally, advocate. Strengthening your Empathy Muscle. Networking. Athena Award Winners and MORE!

Join us at WCUC 2021 during our 3 Sessions as we continue to connect, inspire and empower... virtually!

Monday July 19, 2021
eLeaderHUB - Resilient Leader Series
A complimentary webinar series for GWLN and WYCUP audiences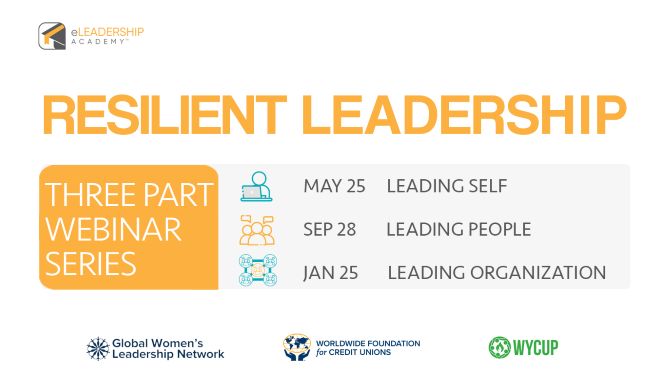 Get a taste of the eLeaderHUB program and learn how to strengthen resilience for yourself and your team. In this three-part webinar series, Neuroscience of Leadership expert and founder of eLeadership Academy Sandra McDowell will share insights on how to lead yourself, others, and your organization with brain-based leadership techniques.
The Resilient Leader Series will give you the confidence to lead with the brain in mind and thrive in the face of change.
People Leadership
September 28,2021
10AM CST


Organizational Leadership
January 25, 2022
10AM CST


Are you having a Sister Society meeting?
Let the GWLN community know by adding it to our calendar of events! If your meeting is upcoming, we will highlight it on our homepage along with a brief description of your speaker/topic. We can't wait to hear of all of the amazing conversations that will occur in 2021!