Global Credit Union Podcast
How GWLN & WYCUP Are Leveling the Playing Field for Women and Youth
Listen Here
Previous
Next
GWLN NEWS
Credit union women elevate impact together! Thank you to our amazing sponsors!

Mark your calendars for next year. See you on October 26-28, 2022!


What are the obstacles holding women back in advancing to leadership roles in credit unions?
What are our members saying!
What is your credit union doing? What are industry leaders saying?
All of this and so much more in the GWLN Pink Paper WE for SHE.
eLeaderHUB - Resilient Leader Series
A complimentary webinar series for GWLN and WYCUP audiences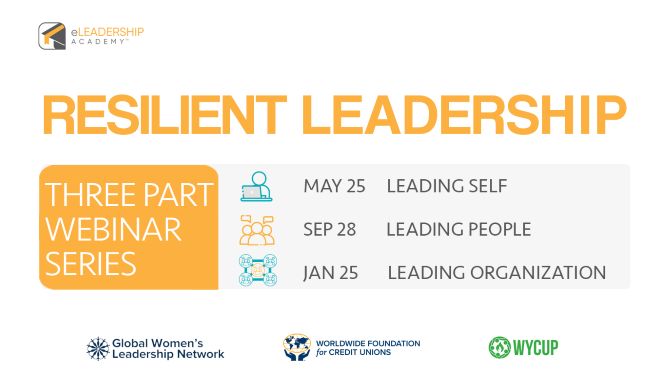 Get a taste of the eLeaderHUB program and learn how to strengthen resilience for yourself and your team. Learn from Neuroscience of Leadership expert and founder of eLeadership Academy Sandra McDowell on how to lead yourself, others, and your organization with brain-based leadership techniques. Join the 3rd webinar in the Resilient Leader Series.
In the lives of each other

In the lives of credit union members

In their communities
Are you having a Sister Society meeting? Let the GWLN community know by adding it to our calendar of events! If your meeting is upcoming, we will highlight it on our homepage along with a brief description of your speaker/topic. We can't wait to hear of all of the amazing conversations that will occur in 2021!
Who is your biggest advocate?
Who is your biggest champion?
How often do you advocate for yourself?
How often do you advocate for other women in the industry?